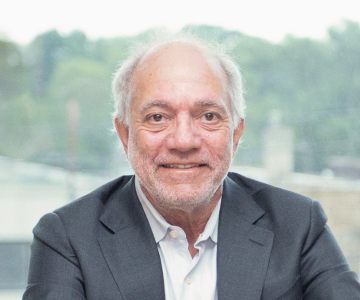 Kevin Panovka
Chief Financial Officer
Kevin is the Chief Financial Officer of Clanton Capital.
Kevin was born and grew up in Johannesburg, South Africa area. He attended Witwatersrand University and the University of South Africa, studying commerce and accounting.
He completed his articles at a national South African accounting firm en route to obtaining his Commercial and Financial Accountant designation. Subsequently, Kevin founded KMP Consultants, an accounting firm which he ran for over 20 years until emigrating with his family to Canada in 2003. After arriving in Canada, Kevin began working at H&R Developments and subsequently joined Almond Tree Enterprises as CFO.
Kevin lives in Thornhill with his wife, two children and two dogs. Outside of work, he enjoys participating in and watching all types of sports.